Now Hiring!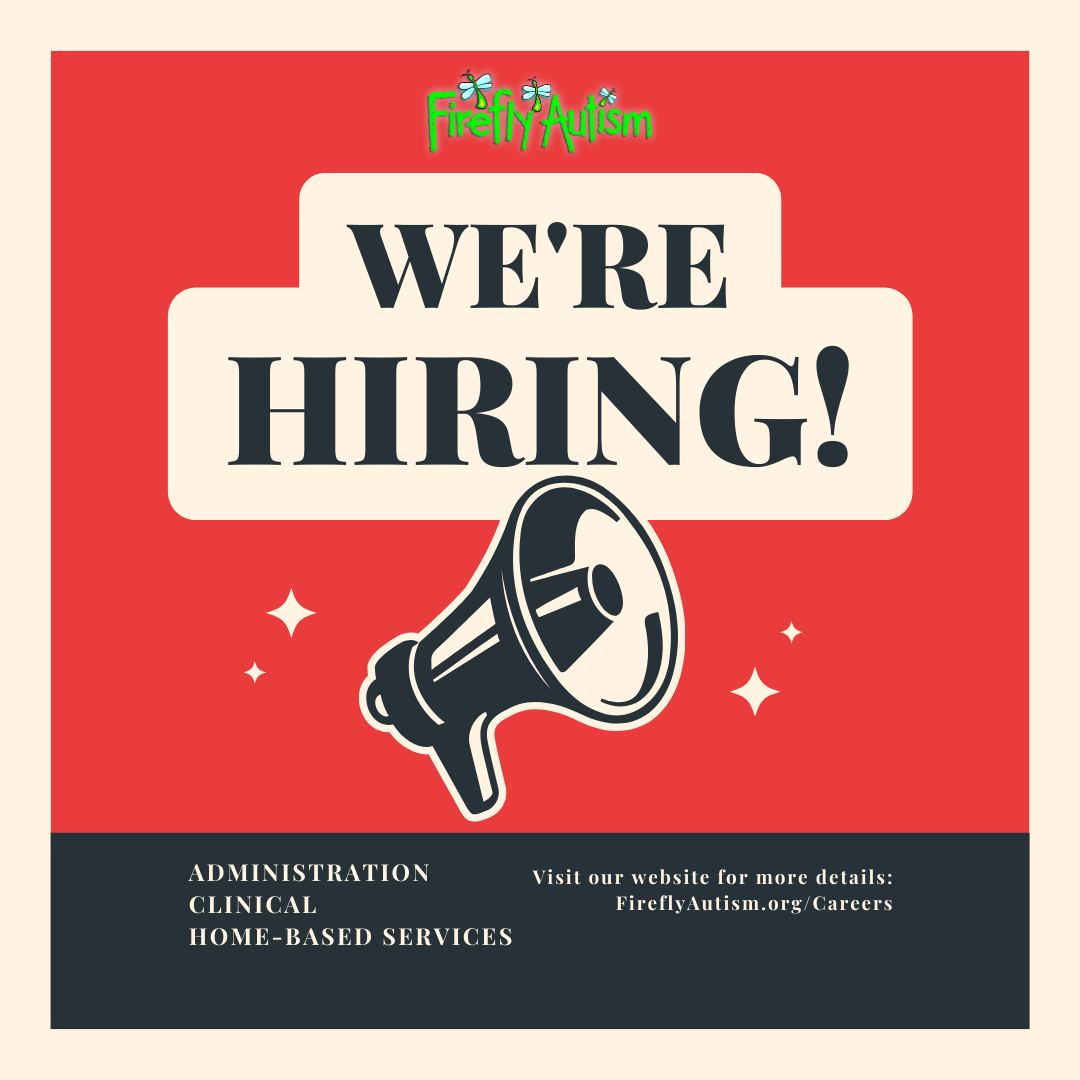 Join our team!

We are currently look to fill the following positions:

Part-Time Operations & Support Services Scheduler
Center Based Behavior Technician
School Psychologist
Center Clinical Director
Center Based Behavior Technician
Behavior Technician
Home Based RBT (Registered Behavior Technician)
Home Based BCBA (Board Certified Behavior Analyst)

Visit www.FireflyAutism.org/Careers to read the full job descriptions and to apply!
ABA Therapy, Center Based Program, Home Based Services, Now Hiring