Firefly Autism Diagnostics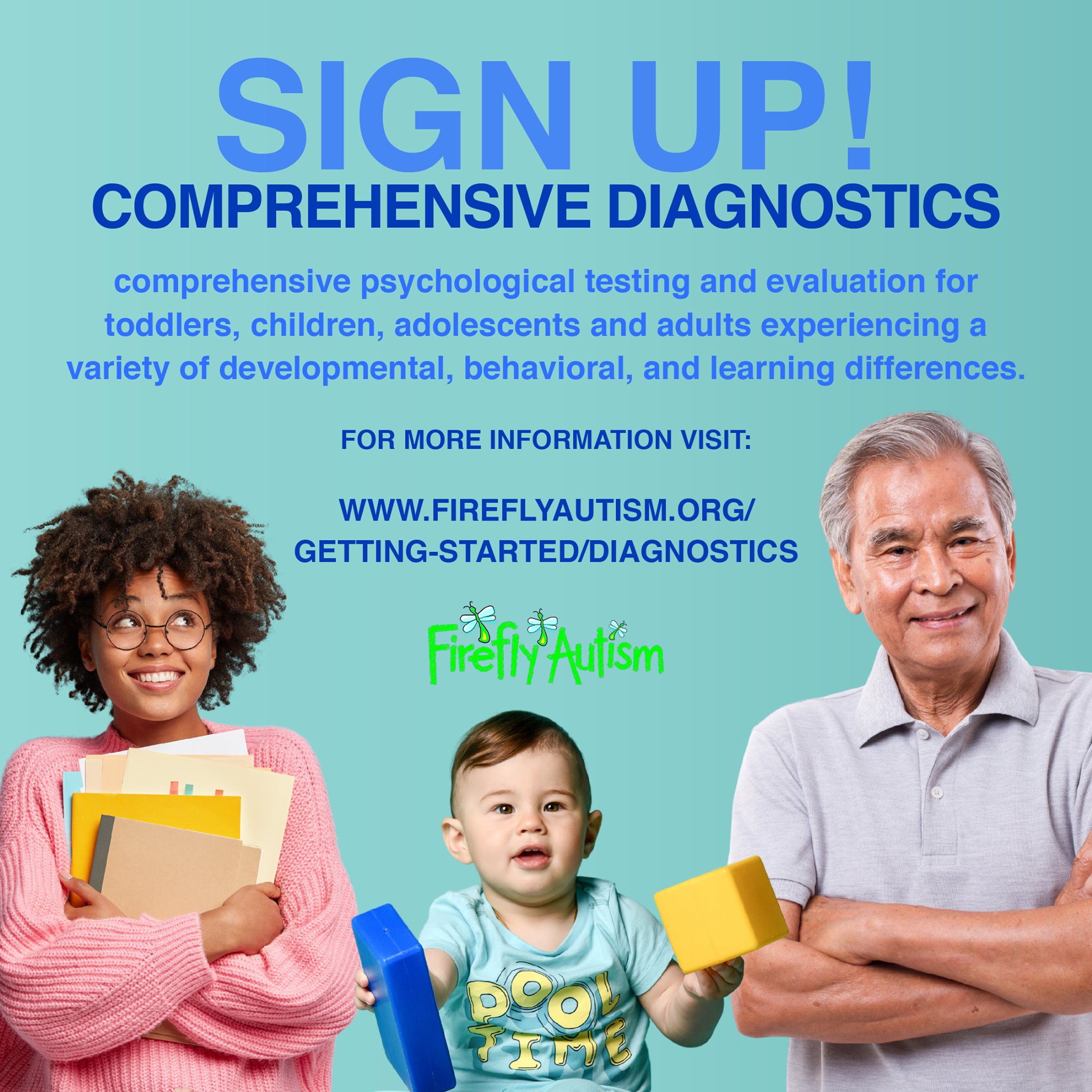 Did you know Firefly Autism offers diagnostic services?
Firefly Autism Diagnostics specializes in comprehensive psychological testing and evaluation for toddlers, children, adolescents and adults experiencing a variety of developmental, behavioral, and learning differences.
This includes challenges associated with developmental delays, intellectual, learning, and other developmental disabilities, such 
as autism spectrum disorders.

We work with families through all steps of the process (assessment, diagnosis as warranted, and connection of services.)

Visit https://www.fireflyautism.org/getting-started/diagnostics to learn more and to schedule an appointment.