Celebrating 20 Years Changing Lives, Together!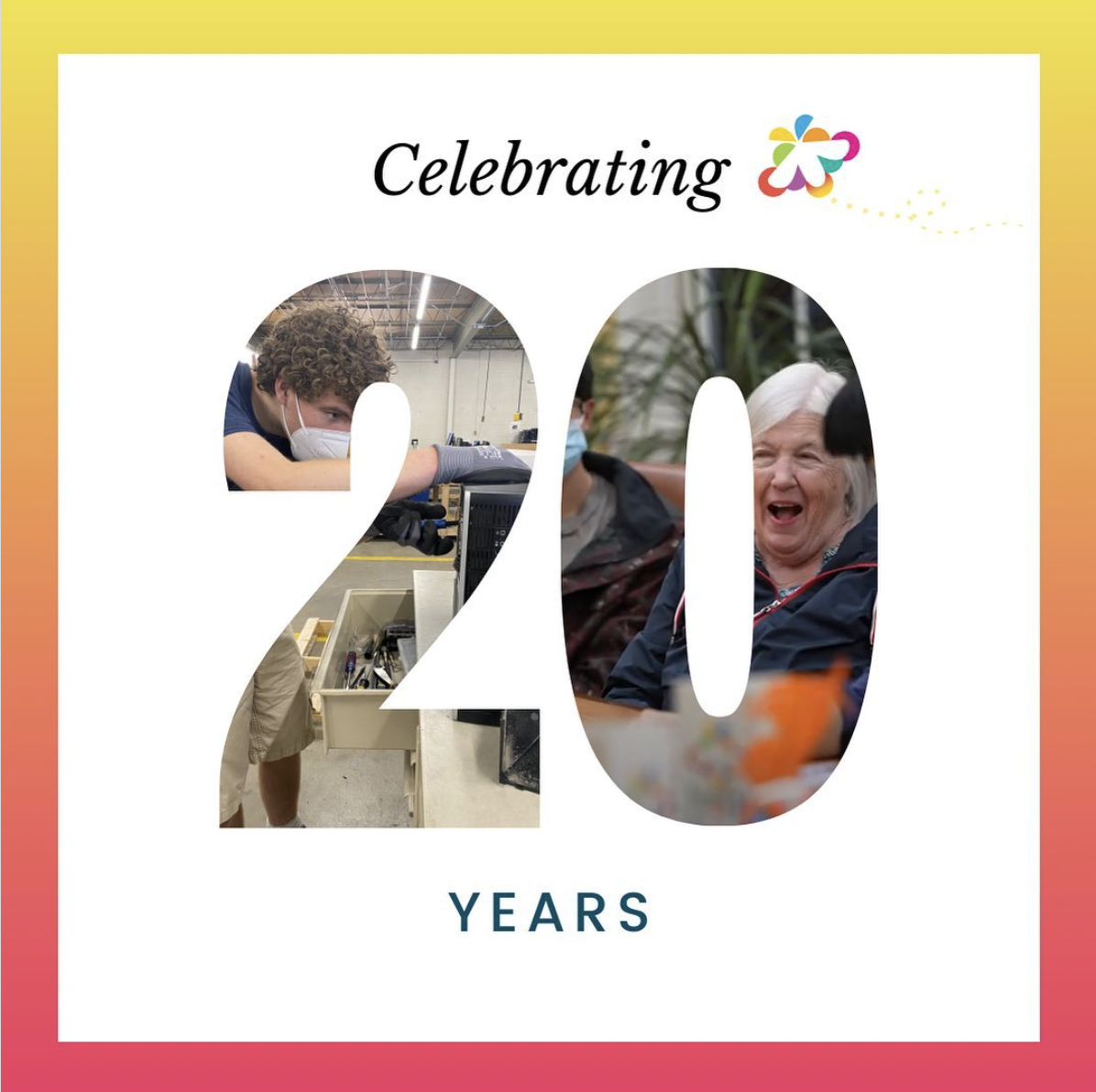 Updated Programs for Comprehensive Care
Firefly Autism has continually adapted to meet the diverse needs of our community. With expanded programs to encompass a wider spectrum of care include social groups for adults and children, Vocational Training & Transition Program, a new community garden that engages all five senses, the Chickasaw Nation initiative, and the Registered Behavior Technician training program. Firefly's commitment to growth has led to years of innovative work and progress that continues to break boundaries in the autism community.
Pandemic Efforts – A Beacon of Hope:
During the challenging times of the Covid-19 pandemic, Firefly Autism illuminated the path forward. Firefly Autism kept their lights on, transitioning to online care to ensure their clients continued to progress within their programs. Their dedication to the well-being of their community knows no bounds.
Leading with Grace – All-Female Leadership Team:
One of Firefly's most powerful achievements is the composition of our all-female leadership team that took form over the past few years. Their visionary leadership has been instrumental in driving the organization's success and ensuring that Firefly remains at the forefront of autism care.
A New Home for Hope & Expanding New Horizons:
In Firefly's quest to serve their clients better, they have established a new Firefly Autism building that promises to be a haven of support and growth. This new space will foster a sense of belonging and provide a nurturing environment for their clients to thrive. Relocating the location of Firefly's organization has allowed for expansion to their core programs, such as early childhood intervention and School-Age programs. This expansion signifies their commitment to reach more individuals and make a lasting impact.
Connecting Through the Senses
Firefly is proud to introduce their one-of-a-kind community garden, designed to engage all five senses. This extraordinary space will help individuals with autism connect with the world around them, fostering a deeper connection to nature, each other, and the community. The garden also feeds into their new Vocational Training & Transition Program, paving employment pathways for individuals 18+ years of age.
Empowering Through Diagnosis
Firefly's Diagnostics Program is now more comprehensive than ever, ensuring early identification and tailored intervention plans for our clients. The one-of-a-kind program has become a beacon of hope for families seeking early intervention and accurate diagnosis.
Forging New Partnerships
Firefly is excited to announce new community partnerships that will only strengthen their mission. Stay tuned for exciting developments as they continue to collaborate with like-minded organizations to broaden their reach.
As Firefly celebrates two decades of dedication; they also reflect on their journey from a humble beginning. Their growth, both in terms of staff and learners, has been remarkable, and they are immensely proud of the positive impact they have had on countless lives.
"We look so proudly at what feats this organization has achieved so far, and so excitedly towards what we can achieve in the future. Every single thing we do is for our learners, their families, and our community. Seeing people's lives changed for good, and the immeasurable achievements of those we serve, continues to be our inspiration and guiding light."
Firefly Autism is an organization that has illuminated the lives of many. Together, we look forward to continuing our journey of empowerment, compassion, and inclusion for individuals on the autism spectrum and our surrounding communities. Here's to the next twenty years of lighting up the lives of those we serve!
This year we are thrilled to celebrate a remarkable milestone in the journey of Firefly Autism – our 20 anniversary! Two decades of unwavering commitment to individuals on the autism spectrum, their families, and our community. We have grown, evolved, and thrived over the years, and this occasion is a testament to the resilience, dedication, and vision that define Firefly's organization.